About Us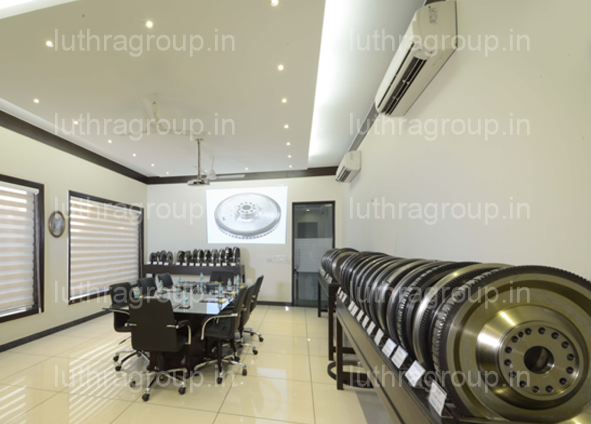 Headquartered in Agra India ,"LUTHRA INDUSTRIAL CORP." is an IATF 16949, ISO 27001, ISO 50001, OHSAS 18001, ISO 14001, ISO 9001 Certified & Government Recognized Export House into manufacturing and exports of Flywheel Assemblies, Ring Gears, Brake Rotors, Brake Drums and Clutch Components for OEM, Tier 1 and Independent Aftermarket Trucks, Trailers, Buses, Tractors, Pickups, Passengers Cars & 3 Wheelers to both the Indian as well as Foreign Markets.

Established in 1985, for over 35 years we have successfully sustained the tough competition from our competitors & have carved a niche for our self in the market by producing high quality products. Ever since our inception in the mid 80's, we have emerged as a front runner & a quality brand in Domestic as well as International market catering to the needs of one and all.


With Over 600 Flywheel applications, 800 Ring Gears, 300 Brake Rotors models, Melting Capacity of 15,000 tons p.a. and Quality Rating of 300ppm, today Luthra Industrial Corp. is One of the Largest Flywheel Manufacturers in ASIA with production capacity of over 600 Thousand pieces p.a using the most modern state of the art automatic manufacturing facility spread over 4 locations and 57000 sqmt & a dedicated workforce of 290 people.

Over 1 million end users across the world lay their trust on us by relying on our experience and expertise in product management and development skills to meet the ever growing component needs of the industry. Today Luthra products can be found in over 73 Countries Worldwide with an ever expanding network of Customers, Authorised Distributors and Channel Partners worldwide.