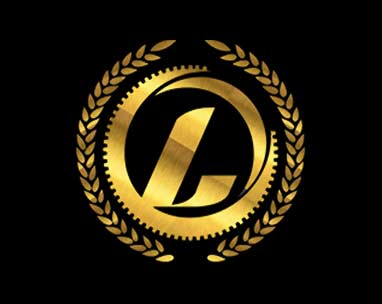 In 2014, Luthra Industrial Corp. introduced its current logo with a combination of the Wordmark "L" surrounded by a Spinning Wheel and the Traditional Laurel Wreath.

The Spinning Wheel represents eternity, for it has no beginning and no end. It symbolizes the unstoppable revolutions of the years by encouraging the contemplation of time. The Laurel Wreath symbolizes an unending circle of everlasting growth. It has significant meaning in history as it is a sign of Achievement, Perfection, Nobility, Triumph, Victory and Success.

The Luthra Logo on the product is our assurance of the high quality standards we meet & exceed in the Design, Development & Production of every single component in our product range.