who we are
/ Leadership Team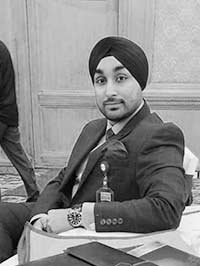 Jaipreet Luthra, Vertical Head - Business Development
Jaipreet Luthra is the Vertical Head for Business Development at Luthra Industrial Corp. He has over 10 years of dynamic leadership experience in the automotive sectors. He leads LIC's initiatives in Business Planning, marketing, supply chain, commercial and controlling functions. Joining LIC in 2009 as a production engineer, he took hands on experience of each and every machinery and process in his industry before moving on to sales. He has since then went on to establish and head LIC'S manufacturing facilities across 4 Plants Pan India. Responsible for the management of this business, Jaipreet made a significant contribution to business development and operational control by promoting Deep Reverse Vertical Integration and bringing all necessary processes & part preparations like Casting, Ring Gear Manufacturing and most critical in today's generation-packaging under companies own wings to control quality and increase revenues thereby making them Strategic Growth Engines for the Company.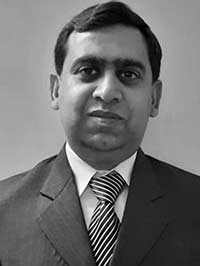 Nitin Agrawal, AGM - Group Accounts & Finance
Nitin Agarwal is AGM (Group Accounts & Finance) of Luthra Industrial Corp. and is responsible for Planning, Directing and Controlling all Financial, Human Resources and Administrative Functions of the Company. In his 10 year stint, Nitin grew concurrently with the organization while gaining hands on experience in guiding the financial decision making of management. Over these years, he has successfully established Financial Policies, Procedures, Controls and Reporting Systems including Treasury Systems and Expense Management.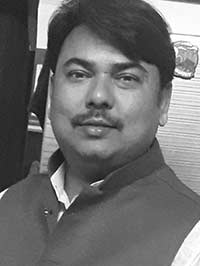 Manoj K. Anuragi, GM – Casting Division
A Young Dynamic professional, Manoj K. Anuragi has been instrumental in creating the absolute blueprint & streamlining the production & quality at the casting forefront of Luthra Industrial Corp. An engineering & production guru in his own right, he excels at Managing & Strategizing for Maximizing Achievability and Acceptability for LIC Products at manufacturing level. Possessing valuable prior industry experience in well-known Indian corporates, Manoj is responsible for the casting division of LIC.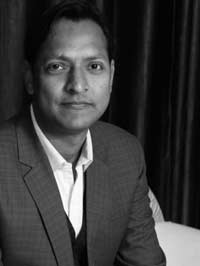 Tanuj Mittal, Chief Production Planning & Control Officer
Tanuj is the GO-TO Man of Luthra Industrial Corp. machining division and leads the firm's forays into Future Production Planning & Control - PPC. As part of this role, Tanuj manages the entire order cycle from post order confirmation uptil dispatch, actively coordinating various cross functional team members within the company's 4 ancillary plants and also at independent supplier level.
At Luthra, Tanuj has successfully rolled out programs which have helped systematize the development to production cycle and at the same time deliver products which have most often than not exceeded customer requirement and satisfaction.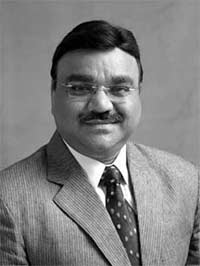 Navin Gargh, Independent Chief Legal Advisor
Navin Gargh is the independent non-executive Chief Legal Advisor of Luthra Industrial Corp. He ensures that LIC operates in accordance with State and Federal General Administration policies and procedures. Associated with LIC since 1993, Navin is the Managing Director of Navin Gargh & Associates , a reputed Indian House of Income Tax Advocate & Consultants. He is focused on developing the Overall Group Strategy and Identifying Opportunities for growth in new and emerging markets. Navin continues to be active support to the management for steering various initiatives like Corporate Restructuring, Systems Deployment and Industry Group Representations.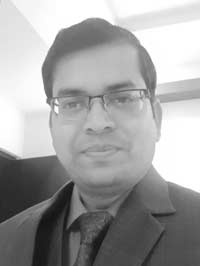 Gaurav Goyal, Independent Chief Financial Advisor
Gaurav Goyal is an independent non-executive Chief Financial Advisor of Luthra Industrial Corp. He safeguards the company's assets (literally), manages the financial pulse and provides reliable and timely finance control to LIC. Associated with LIC since 2008, Gaurav is the Managing Director of VSVG & Co , a reputed Indian House of Chartered Accountants. Gaurav has been a key driver in the LIC's growth strategies & is responsible for the financial corporate planning activities of the group. He is responsible for enforcing a reliable system of internal controls in the areas of General Accounting, Contracts, Fixed Assets, and Financial Reporting.